Hiring Cooks - Pluckers Oak Hill
Description
Pluckers in Austin is NOW HIRING!
This is a restaurant like none other.
If you want to work in a restaurant where you are respected, get to have fun, and fulfill your own goals to advance your career, Pluckers is the place to be.
Work hard, play hard. It's not just a cliche for us. We have two annual employee parties where we shut down every location just so we can all have a good time together.
If you are looking for some spare cash, there are plenty of other places for you to find that. If you want to work somewhere you can actually make a difference in the company and your career, Pluckers is the place for you.
Positions Available:
-Server - $2.13+ Tips
-Host/Busser/Runner - up to $10/hr
-Cook/Prep/Dish- starting at $13/hr
Qualifications:
-Permanent Smile
-Highly motivated and energetic
-Great personality and a positive outlook
-Team oriented
-The ability to meet Pluckers' high standards of guest service
Benefits:
-Plucker Buck Program - receive Plucker Bucks for hours worked and going above and beyond. Redeem for food, merchandise and even real money!!!
-Discounted Meals
-Schedule Flexibility
-Health and Dental Coverage for Qualifying FT Employees
-Advancement Opportunities
-Referral Program
-And more!
We're looking for energetic, motivated, and outgoing people. If that's you APPLY NOW www.pluckers.com/employment/
Austin-Area Locations:
-South Lamar
-West Campus/Rio
-Research/Burnet
-Lakeline
-San Marcos
-The Linc
-Oak Hill
Click Here to Apply
Pluckers Wing Bar
620261334
Related College Jobs Listings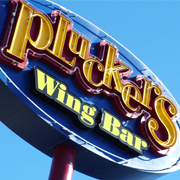 Pluckers in DFW is NOW HIRING! This is a restaurant like none...

Bonjour! We are a local family owned & operated establishment in...

Exclusive golf club in the Triangle is seeking bright, professional...

We're looking for bartender female to work day shift 12 noon to 7pm ....
At Papa John's, our Restaurant Team Members are more than just...
more