Don R. - Tutor
Learn Painting or Digital Art from a Seasoned Professional Artist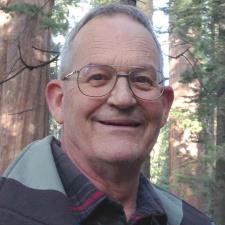 (12)

In-person

Email Don R.

Your first hour with any tutor is always 100% refundable!
Personal Statement
Hello student artists! I look forward to exploring with you the endless fascination of art. Handling materials or manipulating a digital image can be very gratifying indeed. And creating images that express what only you can express is a wonderful ability to possess and can be a great joy. I believe in teaching through suggestions and discussing what the art is showing us as it progresses. I wound never dictate exactly how things should be done. I was taught there is no such thing as a "bad" ...
Reviews
Don, has devoted his time and resources to teach me about not only techniques and tips in art, but also the main principles and factors of it too. He is a clear expert whom is extremely talented as well as patient and friendly. He makes a great teacher and I have learned lots in the time I have spent working with him. I look forward to keep working with and learning from him in the future.
- Ming C. from San Jose, CA
Don is very nice, and professional. He also gave some good suggestions and instructions for my daughter's work, not only in details, but also in overall design, I think that is really helpful. My daughter want to take some more lessons. Thank you!
- Ying C. from Dublin, CA