Jingyi W. - Tutor
Experienced Mandarin Chinese tutor, native speaker, cultural learning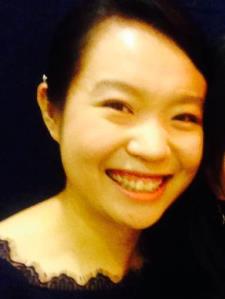 (210)
Location:
Simpsonville, SC

In-person + Online

Email Jingyi W.

Your first hour with any tutor is always 100% refundable!
Personal Statement
I spent my first 20 years in Tianjin, my hometown in China, until finishing college education. Holding a B.A. degree from Nankai University majoring in Chinese Language and Literature and a B.S. from the neighboring college, Tianjin University, minoring in Business Administration, I like both pure liberal arts and scientific social studies. After that, I pursued a master degree in Critical Asian Humanities at Duke University.
My teaching philosophy is to learn a new language along with the c...
Reviews
Jingyi is patient and calm, but quick to laugh and has interesting stories about Chinese culture and language. You will enjoy working with her and feel positive about your progress...even if (like me) it is slow! I have especially enjoyed the way she provides culture lessons at the end of every session.
- Mary E. from Raleigh, NC
Jingyi is simply awesome and I am very lucky to have stumbled across her in my search for a Mandarin tutor. In preparation for a trip to China, i am using software, books, immersion and Jingyi to learn all that I can. Jingyi is patient, flexible, kind and feichung knowledgable on all things China. She is also punctual and very understanding ... willing to go off on a tangent if that's where I decide to go (example ... cultural differences). In short, Jingyi should be your first choice if you want to learn Chinese!
- Steven B. from Edison, NJ
My daughter loves her teaching; she is friendly and knowledgeable. Her schedules are flexible. Jingyi is very patient and organized. She makes the lessons fun and easy!
- Peggy C. from Levittown, NY
Jingyi has been working with my nine-year-old twice a week to start her on Chinese--she's been incredibly patient and thoughtful in the lessons. I'd definitely recommend her!
- Zia W. from Bronx, NY
She helped my 14 year old daughter with a church project learning Bible verses in Mandarin. She was interesting, fun, and knowlegeble. She taught her some about the culture of China.
- Leda C. from Saint Joseph, TN
Jingyi is very patient and organized. She makes the lessons fun and easy! The syllabus that she emails before each lesson are super helpful. She also incorporates a cultural moment in her lessons so my 12 yo and I are learning a lot more than just a language with Jingyi.
- Sasha R. from North Reading, MA
We have been very satisfied with all of our lessons and look forward to each one! Jingyi is highly recommended! We're also very satisfied with the Wyzant platform - easy to use!
- Joel H. from Janesville, WI
Jingyi has taught me about transportation, greetings, different times in a day (morning, evening, afternoon, night), numbers, money, general situation of current day China, all while focusing on topics that I would be of interest to. She also recommends readings based on those interest, making the learning experience more adaptive but also keeping you interested. I highly recommend Jingyi to help anyone learn.
- Kenneth H. from Waltham, MA
We had a great lesson with Jingyi! She makes learning fun and we also learn about the culture. Because my son and I are learning together we get to practice and come up with questions after class we can ask Jingyi. Looking forward to next time!
- Daphne S. from Long Valley, NJ
Jingyi is a great tutor. She knows how to make the lessons fun as well as educational. She is willing to build a lesson plan around the student rather than follow a rigid protocol. I would definitely recommend her.
- Rosana E. from Grapevine, TX
Jingyi is very flexible and accommodating in her tutoring. She understood my needs to learn Chinese and is very willing to work around my schedule. I appreciate that and look forward to learning more with her!
- Shennan B. from Kalamazoo, MI