Steven M. - Tutor
Berkeley Graduate, Programmer, Experienced Teacher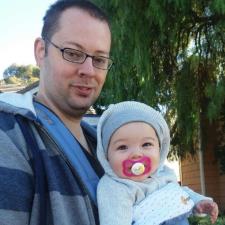 (2729)
Location:
Stevenson Ranch, CA

In-person + Online

Email Steven M.

Your first hour with any tutor is always 100% refundable!
Personal Statement
I have 15+ years of experience as a software developer, and 9+ years as a teacher. I am currently helping industry professionals, and college and high school students in C, C++, Java, JavaScript (and jQuery/AJAX), PHP, Python, SQL, C#, and ASP.NET. My career has been in web and video game design, and training and managing other programmers. I earned my CBEST and TEFL teaching certifications 9 years ago and have been teaching ever since.
I am eager to work with students who are falling behi...
Reviews
Don?t hesitate like I did to get a tutor on board! Steven is extremely knowledgeable and can explain things with clarity. Thanks, Steven!!
- Susan J. from Ashburn, VA
Steven went over how to write to a SQLite database in Python with me. I had some code written and it didn't take him very long at all to understand what was going on and what the issues were. It was fun to see him come up with quick and proper solutions and explain them in a way that made sense. It was very clear to see he has a deep understanding of Python and a lot of experience. I feel like there's a lot to learn from him.
- Grace B. from Charlotte, NC
I?m just beginning to learn javascript and python. Steven is really brilliant, helpful and personable. I?m going to continue taking lessons with him and I highly recommend for anyone looking for a teacher!
- Iman W. from Baltimore, MD
Steve was like my personal trainer for coding! We had a great lesson covering a lot of material I didn't even know I would be learning.
- Aya D. from Provo, UT
Steven really understands Python and was able to insights based on his experience. He came across as a good and knowledgeable teacher.
- AJ T. from Los Angeles, CA
I contacted Steven after a really tiring, stressful and costly experience with another tutor. I have been struggling with getting my javascript/php/html code to work. I could not get help from any of my friends doing a phd in computer science. I have been living with this weight on my shoulders since the last 2.5 months, feeling extremely helpless and frustrated. Steven listened to me, quickly understood what I needed and caught the bugs in the code in just an hour. He amazed me with his speed and intelligence. I am feeling very lucky to have found him. I now wish I came to him earlier, it would have saved me lots of misery. Finding a helpful tutor online is a tricky business. I would not want anyone to go through what I have gone through. So I strongly recommend Steven to anyone in need of help with programming or anything within his area of expertise. Thank you Steven!
- Anonymous A. from Urbana, IL
He makes you think by starting off with pseudo code and having you try to write the code on your own which I find very helpful. Also doesn't waste your time by taking hours to do each step, he just dives right in and verbalizes his thought process which is also so helpful for me in order to understand. Could not be more satisfied...
- Keith T. from Irvine, CA
I have always taken pride in saying I am a backend girl, well you also have to be able to showcase your hard work on the client-side and that's where Steve came in. I had a final project and I was struggling with the JavaScript logic. He was patient and able to navigate my very murky code. He helped me understand how to create the logic based on exactly what I want my page to do. Truly, thank you!!! I highly recommend him and trust me I don't really write reviews.
- Deborah A. from Alexandria, VA
Steven immediately understood what I am trying to learn and accomplish and provided immediate insight to help me achieve my goals. A pleasure to work with. I am very much looking forward to working with and learning from Steven.
- Mark G. from Boston, MA
I had a lot to catch up on and he was very helpful with VB, highly recommend and will be working with him again. I honestly need a lot of help and he was able to answer every question I posed and slow down to show me each step.
- John T. from Los Angeles, CA
He was very helpful and a real life saver! recommend 100%. We worked on an API call and Javascript script, after we were done he helped me understand all the components of the exercise and I feel confident in my own abilities as a result!
- Kyle M. from Greenwich, CT
Top notch, professional instruction - HTML/CSS/web design at an affordable rate. Steven gets the task done while teaching well and making the process a delight!
- Andrea M. from Troy, MI
Steven knows php, javavascript, and web development cold. He showed me how to download an sql table and xampp so that now I never have to wait on a remote server again. Had I had a lesson with him 3 years ago it probably would have saved me 100 hours of waiting! He really knows his stuff!
- James P. from New York, NY
Steven is very knowledgeable about the subject, and really helps with making you understand the topic. He is very patient and understanding. Super helpful tutor, recommend him 100%!
- Lily A. from Dallas, TX
Steven came to the rescue to help my son with a JavaScript Issue that he had in his AP Computer Coding Class. Thank you so much for fitting him in to your busy schedule.
- Neil O. from Jericho, NY
Steve helped me understand multiple topics that greatly improved my abilities. He is a nice teacher that genuinely cares about his students.
- Joe O. from Lincoln, NE
Steven has expert Python knowledge. But, he doesn't just give me the answers! He helps me think through the challenges so I can take that logic on to other tasks.
- Marie S. from Half Moon Bay, CA
Steve helped me create a video game based on a book of poems and paintings. He?s smart and quick at coding and he listened to my ideas and made them work. He?s a pleasure to work with and so knowledgeable. I love the result.
- Lorna S. from San Francisco, CA
Steven has been instrumental in and indispensable to the success that I've had thus far in my coding bootcamp. He's a great resource and a great guy. I recommend him highly!
- Ron S. from Solon, OH
Steven was a great tutor. He helped me with a visual basic program and was very helpful and knowledgeable. I will definitely use Steven in the future if I need help.
- Dan M. from Greer, SC