Career Planning
Navigating the First Job Search: Tips from Top Recruiting Experts
By Sarah Schupp, UniversityParent
Recent College Graduates struggle during the job search process for different reasons. Many recent graduates don't even know where to start when it is time to find a job. Some don't know how to translate what they've learned in college into relevant experience during a job interview. Others are lacking the soft skills that make successful candidates stand out, such as learning how to follow up after an initial interview.
Typically, only 30% of college students graduate with a job, and more than two-thirds of recent graduates report that they've had difficulty finding a job after college. Of those graduates that did find a job, many are underemployed in a position that doesn't really match their degree or qualifications. Understandably, this worries and frustrates parents that have just invested thousands and thousands of dollars in tuition.
We spoke with former Executive Recruiters and Corporate Trainers, Nancy Thomas and Nadine Varca Bilotta, founders of Complete Candidate®, to learn more about what students can do to have a successful first job search, and how parents can support the process. 
Complete Candidate® provides step-by-step training and coaching for college students and recent graduates to find the right job. The training helps students to become a "Complete Candidate" by:
Preparing, packaging, and launching their targeted job search

Teaching recent graduates how to confidently and consistently differentiate themselves from other candidates

Coaching graduates on building the knowledge and soft skills that will make a difference in each interaction
In speaking with Nancy and Nadine, there are two big factors that make their program different. First, they have streamlined the job search into a simple, step-by-step Workbook that is easy for clients to follow. The process is so effective that The CompleteCandidate program has a 98% success rate.
Second, Nancy and Nadine guide recent graduates through the job search process from a recruiter's point of view. This perspective is incredibly helpful for recent graduates. Often, they're not sure exactly how to package and present their experience when applying for a job. They don't know which skills to highlight, or how to share a relevant example of a class project during an interview. CompleteCandidate coaches grads through every aspect of the job search so that they're thoroughly prepared and can easily land a job to build their career.
Nancy and Nadine have helped almost 500 students and recent graduates from colleges and universities all over the country launch careers in every industry including: Digital Media, Information Technology, Legal, Finance, Animal Husbandry, Radio Broadcasting, Education, Nursing, Consulting, Human Resources, Architecture, Government, Sports Marketing, Advertising, Public Relations and Engineering, to name just a few.
According to the Accenture Strategy 2016 U.S. College Graduate Employment Study, more than half of recent graduates surveyed in 2016 feel they are underemployed.
---
Complete Candidate Interview Q&A: 
What should recent graduates do to find a job after college?
Most recent graduates don't think they'll need any help in finding a job, until they begin their job search. Then the reality sets in, and they learn how daunting and difficult it can be. Without the comfort of the resources on campus, it's hard to figure out where to even begin. What often ends up happening is the recent graduate begins to lose confidence in their value and what they have to offer in the professional world. Before a graduate begins to falter, he or she needs the professional packaging, motivational coaching and mentoring of CompleteCandidate training.   
How can parents help in their recent graduate's job search?
Statistically, since only 30% of college students graduate with a job, the majority of the graduating population can take anywhere from 2 months to 18 months post-graduation to find a job, often colliding in the job market with the following year's grads. Our recommendation is to seek help for your graduate as soon as they are back home.
We typically receive calls from parents with a son or daughter who's been at home for at least 6 months, and not making any effort to move out or find a job. At this point, their confidence is totally shattered and everyone in the household is in panic mode. We understand where parents are coming from, and we stand ready to provide a lifeline and a solution.
What do parents do during the job search that may not be helpful?
The last thing a recent graduate wants is to be back home, without a job, without a plan, and having to take advice from their parents. In addition, parents struggle with how to approach the subject constructively. Parents shouldn't wait until its 90 days out (or more) to seek professional help regarding the job search.
In the history of our program, only 1 or 2 college graduates have reached out to us directly. Parents typically see the problem long before their sons or daughters. The first phone call to us is always from a frustrated and worried parent who thinks their child is the only one who can't find a job. We are here to tell them, they are not alone. We are able to articulate our value and at the same time really connect and learn where the graduate is struggling and what the best action plan will be. By the time we hang up with the first phone assessment call, the graduate is very excited and motivated to work with us. They realize it makes so much sense and they know they can't do it on their own. In fact, after that initial call, 100% of the time, every graduate wants to start working with us.      
What is the biggest stumbling block in finding a job?
The biggest stumbling block is someone thinking the job will come to them and getting very comfortable at home waiting for that to happen.
They don't know where to begin and keep losing confidence, the longer it takes to begin their job search. 99% of the people that come to us are stuck somewhere in the process. CompleteCandidate can meet each individual exactly where they are in their search to guarantee a successful outcome.
It is also uncomfortable to sell yourself and we spend a great deal of time on interview preparation. Many people we work with just have no confidence, so we work on building that up. They may be confident in all other aspects of their life, but in the context of an application, or cover letter, or interview, they're unsure of themselves. The way we coach them, connect with them, and prepare them is what really makes the difference.
How is Complete Candidate different?
We have been preparing people for interviews and consulting with corporations and decision makers regarding what they look for in successful candidates for a combined 50 years. Our experience in employment services and Fortune 100 recruitment makes our perspective unique and our program work every time. CompleteCandidate is the most comprehensive program out there. Yes, this process works for everyone, and we customize it to make sure it will work with individual strengths, experiences, and the career direction someone wants to go in.
We have the secret sauce on how to package, present, and prepare a candidate. Finding a job is a job and if someone puts in the effort and does the work within our program, we know they'll be successful.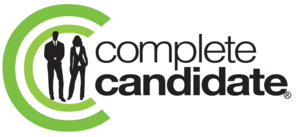 Click here to learn more about Complete Candidate®, or contact them directly:
Nadine Varca Bilotta, Phone: (914) 381-1482 or [email protected]
​Nancy Thomas, Phone: (843) 247-3014 or [email protected]